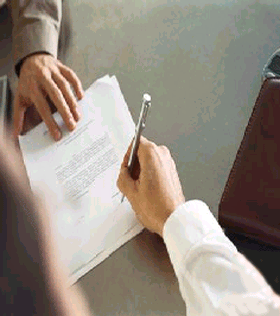 AssetShadow provides a hosted, web-enabled, Asset Tracking and Management Solution with all the tools you need for effective decision making - right at your fingertips.
The module includes Lease Management, Asset Tracking, Asset Disposition, Critical Date Reporting, Extensive Account Reporting, User Management interface, Online Access, and even individualized Advisory and Consulting services.
As a result, you get:
the extra measure of control you want throughout the leasing lifecycle, and
the virtual assurance of huge cost-savings on your leases.
Today's business landscape is marked by decentralized offices, increased tele-commuting, and rapidly changing technology. In such a dynamic environment, equipment leases are easily mismanaged. Unfortunately, because most leases have hidden costs, the result can be significantly inflated leasing expenses...and reduced profits.
AssetShadow's comprehensive services put you in control, at each stage of the leasing lifecycle, to help you manage your leasing equipment costs and maximize your overall IT budget.
As an AssetShadow client, you benefit from a multi-faceted solution, including:
Contract Management - Store, maintain and manage all your important leasing documents, including legacy and M&A leases
Asset Tracking - Always know where your lease assets are
Asset Disposition - Get the most for your liquidated assets
Critical Date Reporting - Never miss a costly, key date
Reporting Capabilities - Always have the information you need
In addition, enjoy Instant Online Access - Now you can access your lease and asset information from anywhere, anytime you have a computer.
Plus, Advisory and Consulting Services - Get personalized help managing legacy leases, business practices, and preparing for mergers and acquisitions.

Let us demonstrate our capabilities to you.
Contact us at marketing@assetshadow.com for more information.